Image source: Getty / Dominik Bindl
Jenny Slate is ready to once again introduce Marcel the Shell to the world. The character first came to life in a 2010 YouTube video titled "Marcel the Shell With Shoes On," a collaboration between Slate, who voices the little guy, and director Dean Fleischer-Camp. It became a viral sensation, racking up millions of views. The couple revisited Marcel in two more videos, in 2011 and 2014, and also released two children's books based on the instantly beloved character.
But when the trailer for the movie "Marcel the Shell With Shoes On" dropped in April 2022, many people reacted in surprise, as they had no idea the movie was in the works. It's been so long since Marcel's last video – did we really need a feature film?
"Marcel has no ulterior motives or need for the internet."
Slate tells POPSUGAR that she and Fleischer-Camp worked together on the film privately for seven years. "People are compelled these days, obsessively, to go on the internet and spread it and say when they even have an idea. It's really not where I think I am," says- she. Slate tries to stay offline so she won't be affected by how people react to the art she creates.
She thinks Marcel himself has a similar attitude about life on the internet. "Marcel has no ulterior motives or need for the internet," she says. "Marcel's character isn't a real person. He doesn't care if you subscribe to his stuff, or follow him on this or that, it's none of his business." Marcel, she says, is outside the internet "marketplace," and that's part of why interacting with him is so enjoyable and pure.
"He comes across as a beacon. He's a whole person with a complex emotional makeup," she explains. "He says, 'I'm here, I'm still here. Anyone can come here and join me if you want, when you're ready. ""
The other key to Marcel's connection with the public is, of course, how adorably small he is. "Marcel is physically small, and he shares and shows his feelings whether he likes it or not, much like a child does," Slate says. "It reminds people of their own larger feelings that they've been through. And creates a kind of tenderness for how hard it can be to be a person and how beautiful it is to live your days."
In the film, Marcel's world expands outside of the short videos originally made by Slate and Fleischer-Camp. Marcel lives with his 90-year-old Nana Connie, voiced by the legendary Isabella Rossellini. Slate, who named the character after his own grandmother, said: "This character is a real amalgamation of my grandmother, Dean's grandmother, our co-writer Nick Paley's grandmother, [and] our feelings in general about older family members. "They didn't want Marcel to be totally alone in the film, and adding Marcel's elderly relative seemed like the right choice. She adds, "Older people have generally gone through cycles of loss and gain and growth. It feels good to show Marcel that he is sort of going through one of the first big changes in his life, in the company of an older relative who has already gone through so many changes."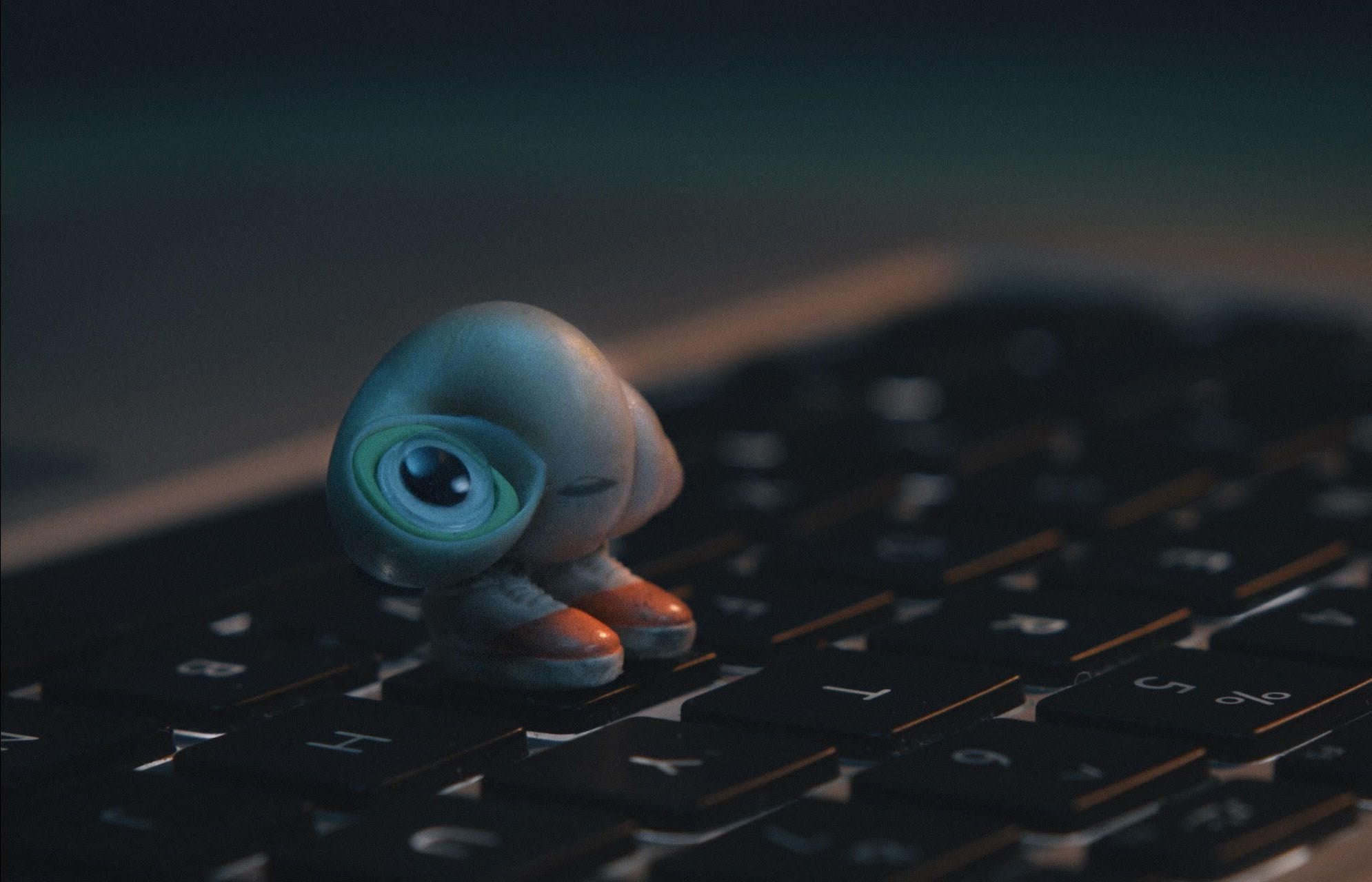 Image source: A24
The film was on its way to screens long before COVID-19 changed the world in 2020, but Slate admits there's a pandemic vibe to the film, which focuses on Marcel and Nana Connie living alone in a big house. empty. Slate doesn't think the film is more important now because of the pandemic — "I always thought it was important" — but she thinks people "need" art like this right now. moment.
"It was important to me as an artist to create something that I felt fully satisfied and fully seen," says Slate. "I really enjoy doing this job."
This summer, Slate is also teaming up with the Tillamook County Creamery Association to bring back its Partnership For Creamier Ice Cream. She says, "They actually have more cream than any other ice cream." Slate adds, "I love that the Tillamook partnership is about sharing the ice cream, making sure the people you love and love get the best ice cream."
Slate grew up in Milton, MA, and she still fondly remembers visiting ice cream shops with her family in her hometown. "If you're from Massachusetts, you might know Cabot's," she says. "But I used to go to this place called The Ice Creamsmith, which was in Milton Lower Mills. . . . . But of course I always went to the Dairy Freeze on the line between Milton and Quincy, Massachusetts."
Slate's love of family, connection, and joy (through ice cream and other interests) is all over "Marcel the Shell With Shoes On." It's a touching film – in fact, don't be surprised if you cry for much of its 90 minute runtime. But it rises above the cheese and the cliché, instead creating an emotional portrait of heartbreak and happiness and the ups and downs of connection in the internet age.
"Marcel the Shell With Shoes On" hits theaters on June 24.